HYBRID EVENT HOSTED BY Bezmialem Vakıf University, A 2022 EVENT FUND GRANTEE
CoBLET2022 will be centered around the annual general meeting (AGM) of the Global Organisation for Bioinformatics Learning, Education and Training (GOBLET). This will be the 11th AGM of the organisation and will be held for the first time in Turkey, hosted by Bezmialem Vakıf University, Istanbul.
CoBLET2022 will focus on thematic discussions targeting education and training in bioinformatics. A mix of keynotes, short talks, poster sessions and an Eduthon shall foster an interactive environment for integrated bioinformatics education and training. Admission is FREE!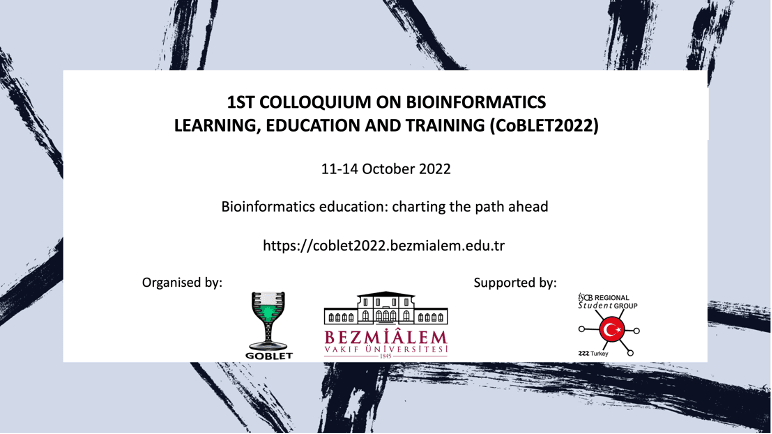 Photo by Mert Kahveci on Unsplash