Today, we are honored to announce that the Distributed Artificial Intelligence Research Institute (DAIR) has joined our Sponsored Projects Program.
DAIR Founder and Executive Director Dr. Timnit Gebru, advised by Prof. Safiya Noble and Dr. Ciira wa Maina, is launching DAIR to rethink the way that artificial intelligence (AI) is researched, developed, and deployed. DAIR will engage in interdisciplinary AI research for the benefit of under-represented and under-served communities around the world, who are often those most impacted by harmful AI technologies. CS&S is honored to both support DAIR in today's launch and to be the organizational home of their critical work. Read more about the launch of DAIR here.

"We are an interdisciplinary and globally distributed AI research institute rooted in the belief that AI is not inevitable, its harms are preventable, and when its production and deployment include diverse perspectives and deliberate processes it can be beneficial. Our research reflects our lived experiences and centers our communities." - Timnit Gebru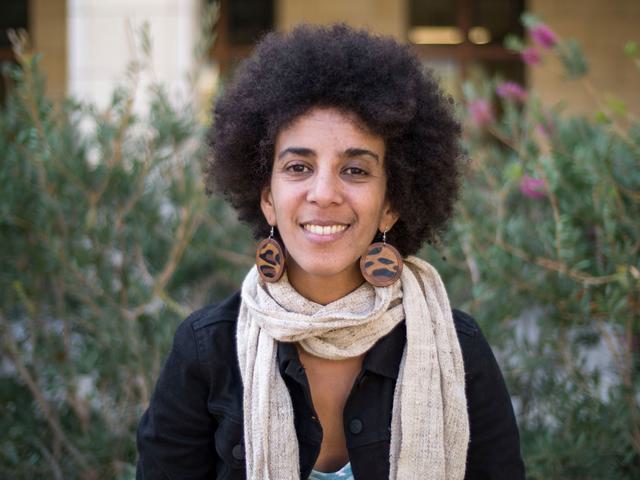 Gebru founded DAIR to be an independent AI research institute, operating outside of traditional academic institutes, industry research groups, and Big Tech. DAIR will foster the development of new AI systems created by and for Black people in the US and Africa. DAIR will prioritize leadership by members of these communities and create spaces where contributors are able to do this work with psychological safety.
Recent research from DAIR fellow Raesetje Sefala includes Constructing a Visual Dataset to Study the Effects of Spatial Apartheid in South Africa, an examination of the racial segregation of South African neighborhoods through satellite image data over time.
DAIR's central theme of deep community engagement as a core part of AI research and development sets them on a unique path. This work ties directly to CS&S' mission to leverage the power of data - through research, education, and technology - to improve lives. CS&S looks forward to working with DAIR as they develop new research, new practices, and chart a new course for AI research. As this exciting initiative launches we offer our congratulations and a warm welcome to the DAIR team.
------The DAIR institute joins us with funding from the Ford Foundation, the John D. and Catherine T. MacArthur Foundation, the Kapor Center, and Open Society Foundation. Learn more about DAIR here.